Freelancing has become a popular way to make money in the modern economy, and the freelance community is filled with talented individuals from all different walks of life. However, there is an often overlooked element of success in freelancing: building relationships. Establishing good relationships with others in the freelance community can have a significant impact on your success.
1) Introducing Yourself
The freelance community is filled with amazing people and incredible opportunities, but one of the most important things you can do is introduce yourself. Whether you're a new freelancer looking to make connections or an experienced professional, introducing yourself is the first step in building relationships within the freelance community.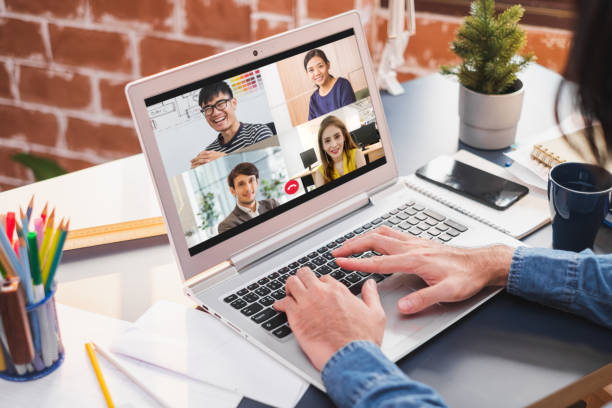 To effectively introduce yourself to the freelance community, start by writing a bio about yourself and sharing it with others. Your bio should include your professional qualifications, areas of expertise, and why you love freelancing. You should also consider adding a professional profile photo to help make a good first impression.
2) Asking for Help
Asking for help is one of the most important parts of building relationships in the freelance community. It's important to remember that everyone has the skills and talents that they bring to the table. By asking for help, you open yourself up to receive advice and guidance from other professionals who can provide valuable insight.
3) Collaborating with Others
Collaborating with other freelancers can help you create stronger relationships and bring more value to your own freelance business. Working on projects together can help you develop new skills and strategies, as well as help you expand your network. When collaborating with other freelancers, it's important to remember that you both need to benefit from the collaboration.
You should be willing to provide what your collaborator needs to make the project successful. This could include providing feedback, offering a different perspective, or even providing resources or expertise. It's also important to build trust with your collaborators; be open and honest about your goals and expectations for the project. A successful collaboration is based on mutual respect and working together for the greater good of the project.
4) Giving Back
One of the most important things to remember when working in the freelance community is to give back. There are many ways to do this, such as providing free advice or skills-based training to someone who is just starting, offering discounts for referrals, or simply taking the time to answer questions from other freelancers.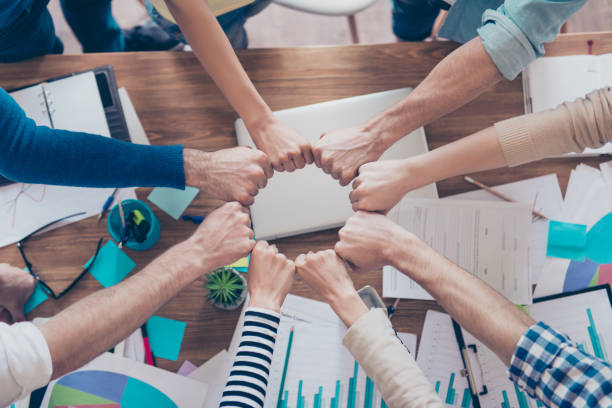 Giving back does not have to be a huge task; small gestures can have a big impact on another freelancer's journey and be a great way to build relationships in the community. By helping others, you will also likely receive help in return, which is invaluable. Additionally, taking the time to invest in someone else's success will create a positive ripple effect that will benefit everyone involved.
5) Being Genuine
Being genuine and authentic is key to building meaningful relationships in the freelance community. When you present yourself as you are, you will gain the trust of those around you. Be open about your experiences and share both your successes and failures. Showing vulnerability is a great way to connect with others and foster relationships.
Additionally, be honest about your skills and interests when communicating with potential clients or colleagues. Honesty builds trust and is an important part of creating positive working relationships in the freelance community.
6) Utilizing Social Media
Social media can be an incredibly powerful tool when it comes to building relationships in the freelance community. Whether you're using LinkedIn, Twitter, or Facebook, connecting with other freelancers is easy and can open up new opportunities for collaboration.
Additionally, utilizing social media to promote your work and find potential clients is a great way to increase your visibility and market yourself. Take the time to reach out to people whom you might be able to collaborate with, join relevant groups and conversations, and be sure to always remain professional and courteous when interacting online.
7) Networking
Networking is an invaluable tool when it comes to the freelance community. By building relationships with peers, you can open yourself up to a wide range of opportunities. From potential collaborations to finding mentors, networking can be the key to unlocking your potential.
One great way to network is by attending industry events or joining online communities. Here you will find like-minded people who share similar interests and passions. This allows for collaboration and learning from others in the field.
Networking Benefits paragraph
The benefits of networking are immense. Not only will you build a strong support system of peers, but you can also gain insight into the world of freelancing from experienced professionals. It is also a great way to find potential clients and develop your skill set. Additionally, networking opens you up to new opportunities and potential collaborations with other freelancers. Through networking, you can expand your network and open yourself up to more possibilities than ever before.
8) Keeping in Touch
One of the most important aspects of networking and building relationships in the freelance community is staying in contact with the people you meet. Keeping in touch doesn't have to be difficult or time-consuming, but it can make a big difference. A simple follow-up email, social media post, or even a text message can go a long way in keeping your connections strong.
9) Being Patient
Patience is essential when building relationships in the freelance community. This can be hard because you may have set goals for yourself that you want to accomplish quickly. However, keep in mind that relationship building is a slow process and it takes time to establish trust and build genuine connections with people.
10) Fostering Win-Win Situations
One of the most important aspects of building relationships in the freelance community is creating win-win situations. Working together in a mutually beneficial way can be incredibly rewarding. When looking for potential partners, it's important to remember that everyone has something to offer. Everyone's skills and talents can be leveraged to create a successful business venture.
11) Investing in Yourself
Investing in yourself is a key part of building relationships in the freelance community. It involves taking the time to enhance your skills, increase your knowledge, and further your expertise in the areas that matter to you. Investing in yourself can be as simple as taking classes, reading books, and attending webinars or seminars.